You got this, Mavericks!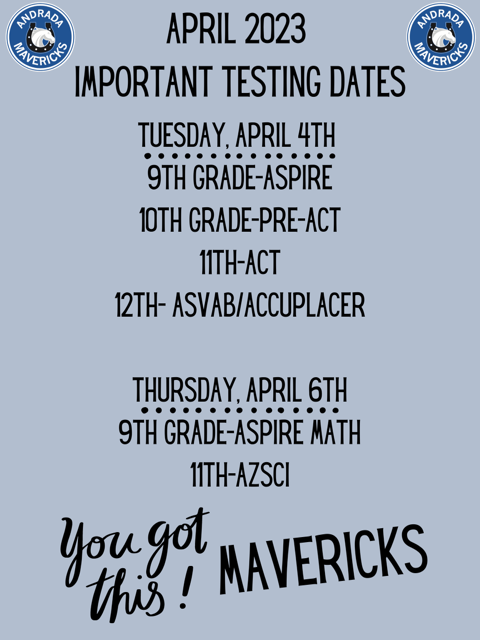 More fun stuff and events coming up! Check the flyers attached below!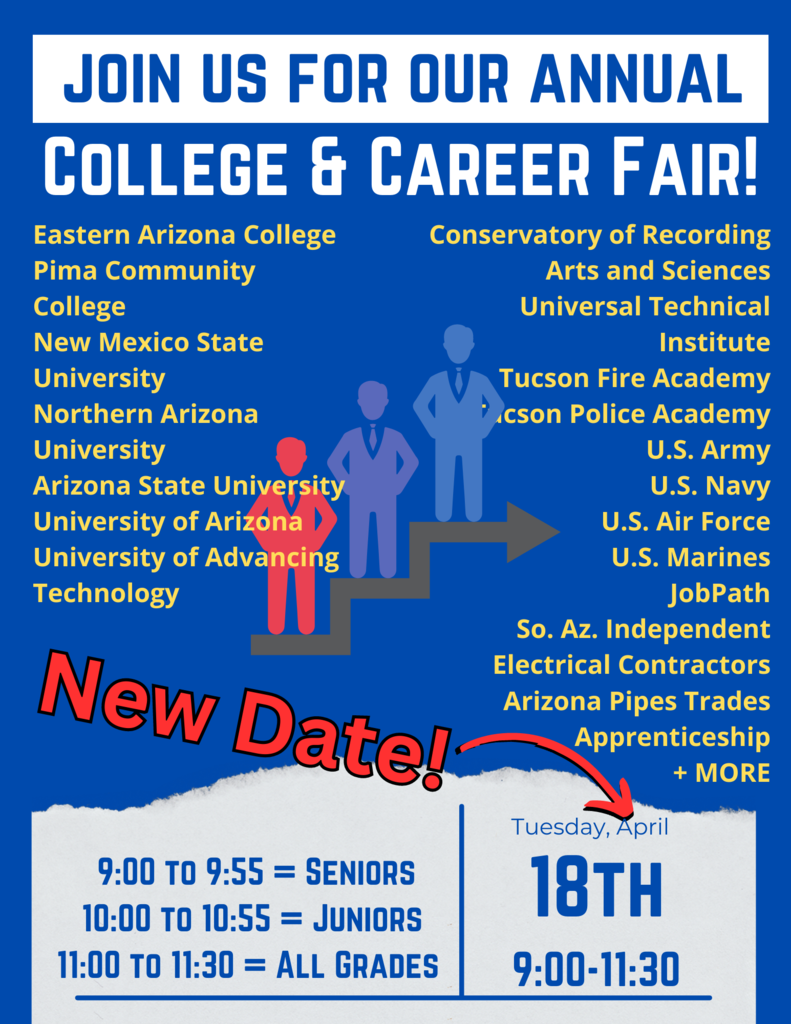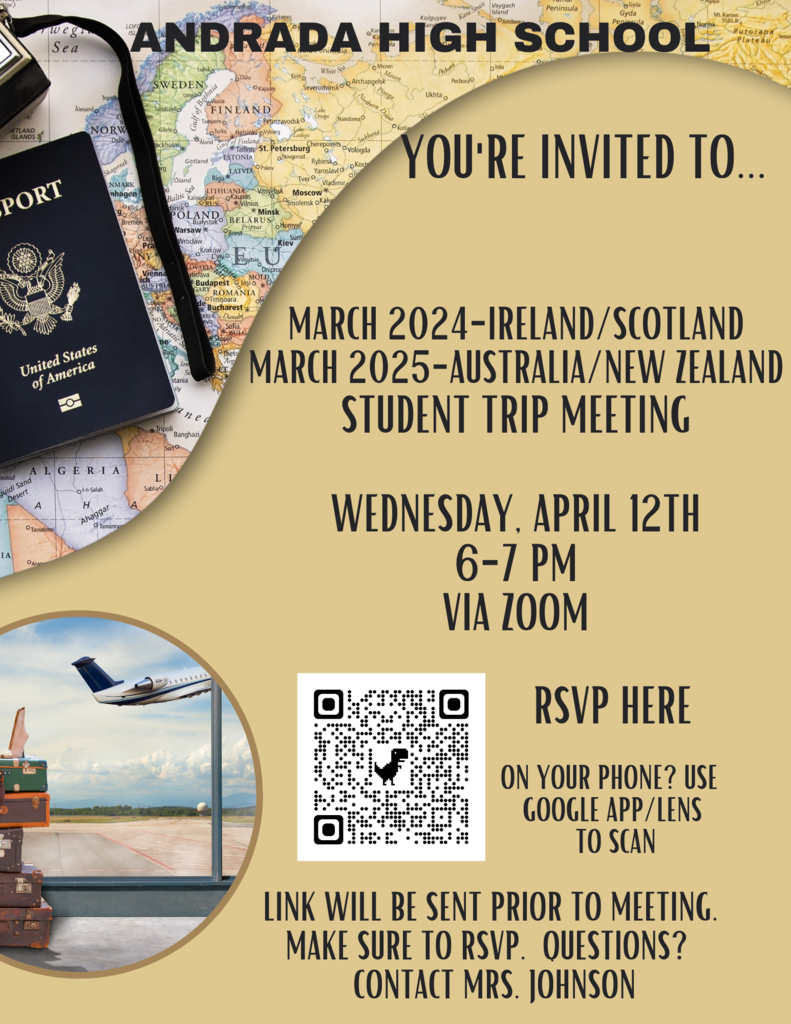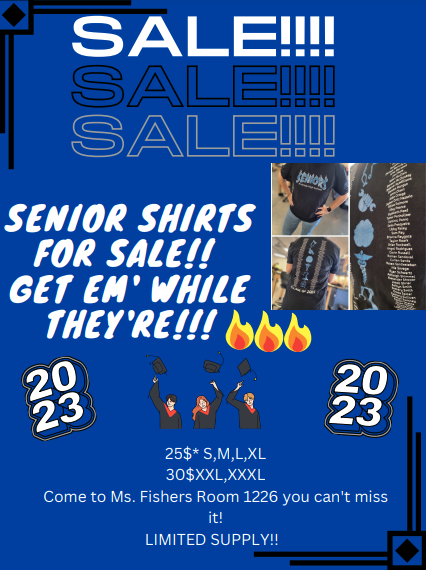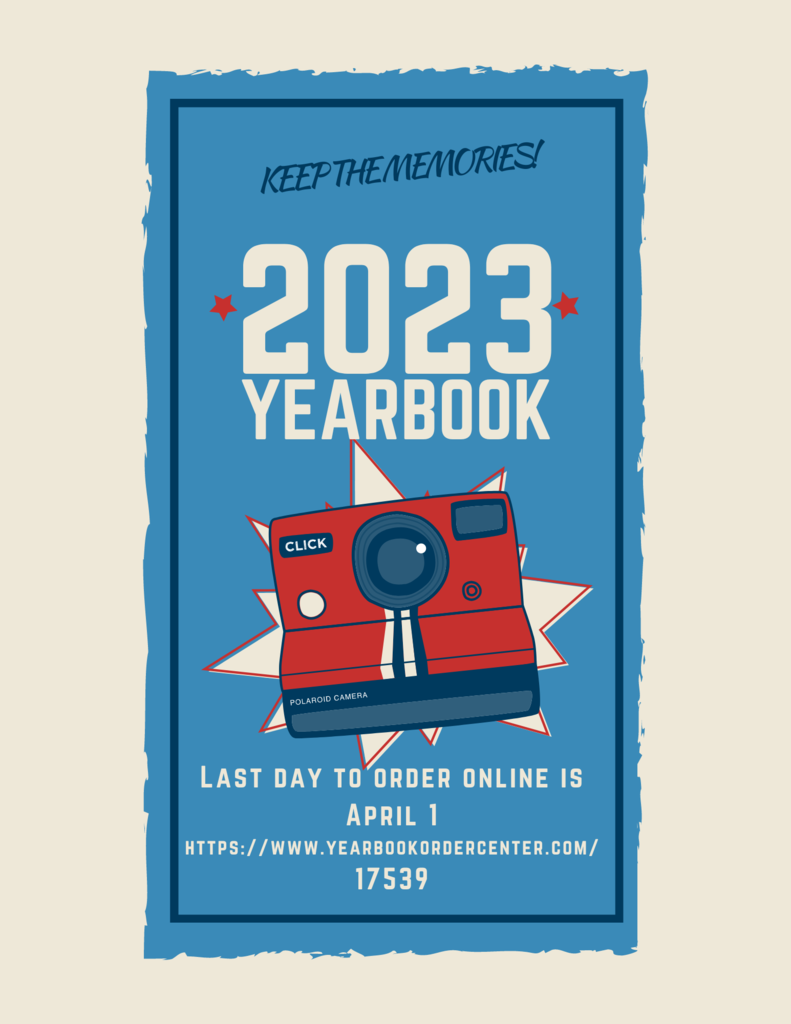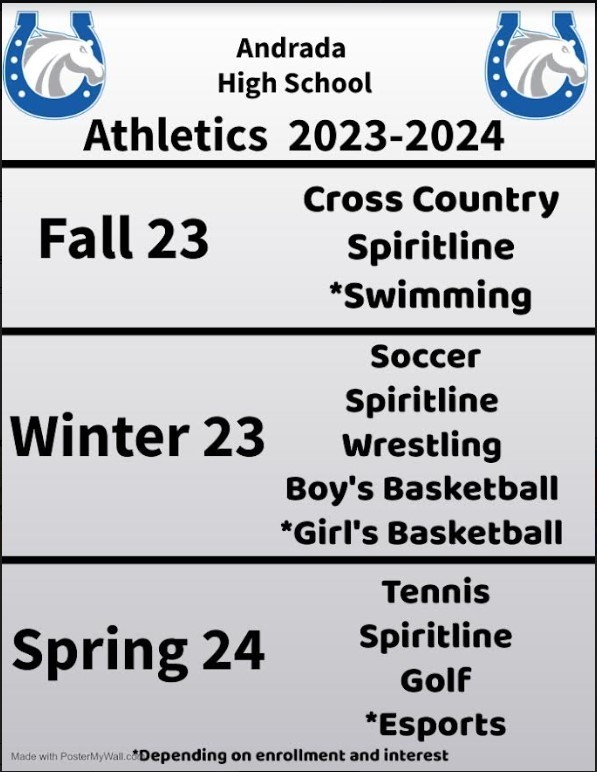 Have a wonderful week Mavericks!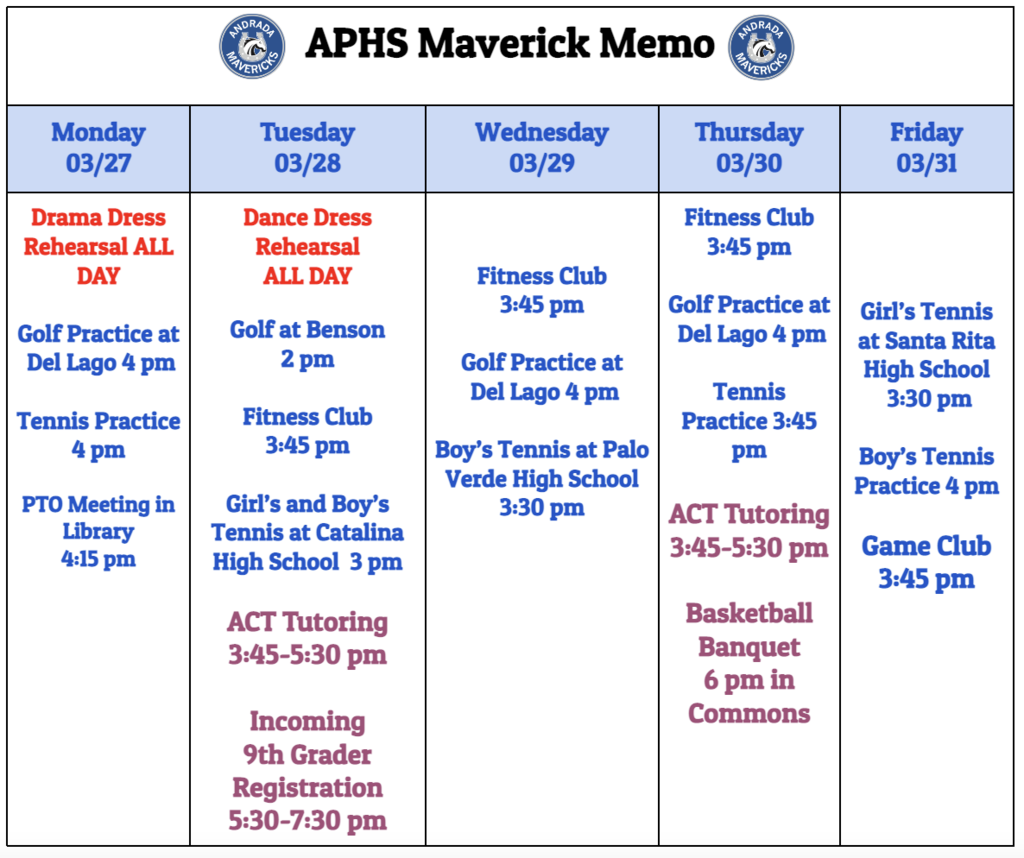 Happy Friday Mavericks! Interested in joining Vail Mountain Biking Team? Information Night on Tuesday, March 28th at 5:30 pm at Mica Mountain High School. This team is made up of ALL Vail High School students. See below for more information on how to represent Andrada High School on the team!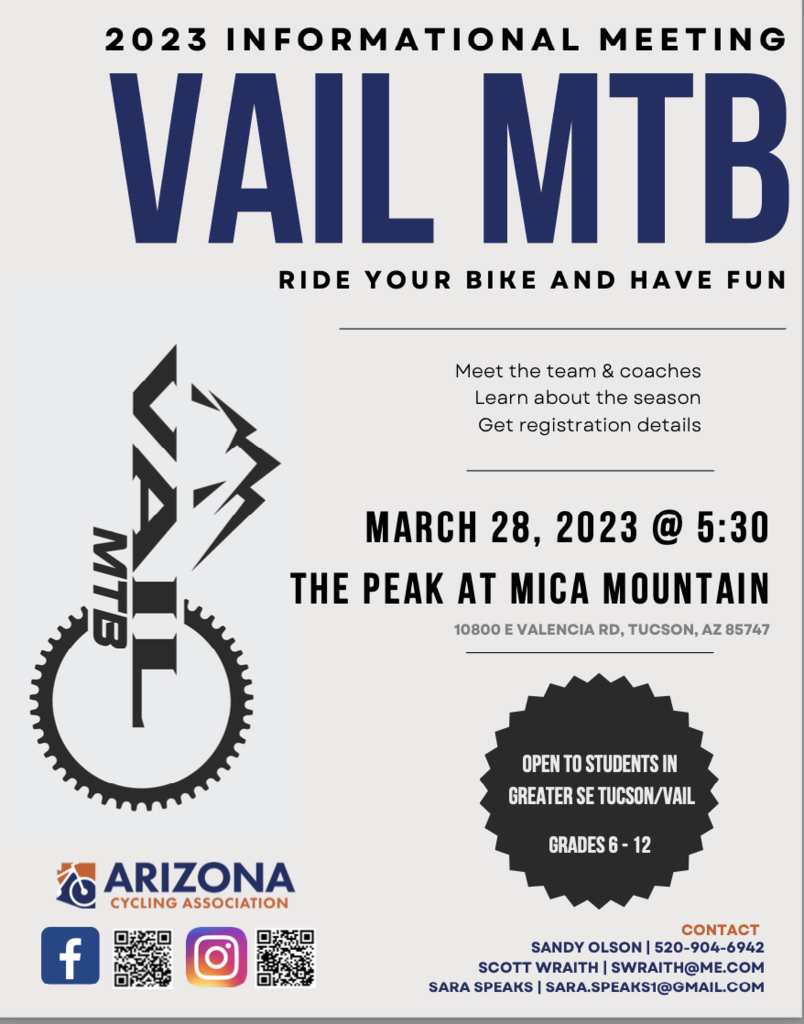 Good Morning Mavericks, Here is all the Prom Info you need! Let me know if you have any questions. Prom Tickets on Sale April 3rd thru April 21st Purchase directly from Mrs. Wolfe in room 1225, before school, MAV Time, Lunch. Prices: April 3rd - April 19th. Single $80, Couple $150 BARGAIN DAY: Friday April 14th, $65 per person April 20-21st, $100 per person Guest forms needed for any guest that is not an APHS Student or an underclassman must be turned in to Mrs. Johnson by April 19th, 2023. See below for all guest form details. I also attached the guest form to this email.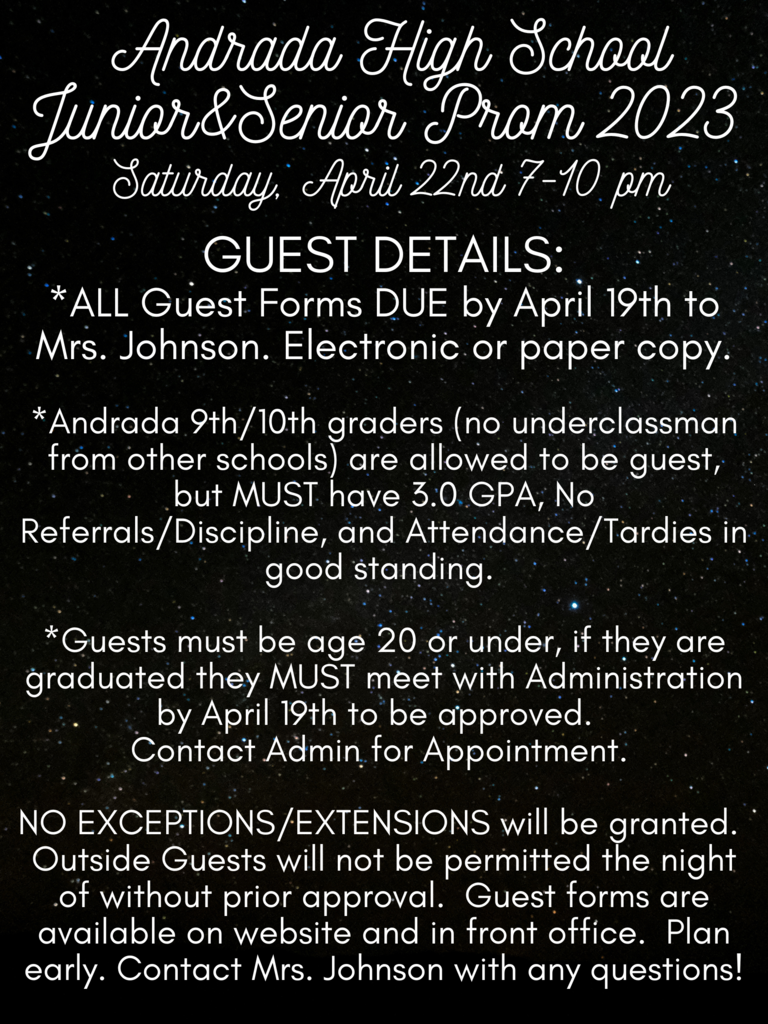 The Pima County School Superintendent's Office is excited to partner with the Pima County Attorney's Office and the Center for the Future of Arizona to offer a six-week law job shadow for rising sophomore, junior, and senior students, as well as 2023 graduates, from June 6th – July 27th. Presentations on law-related topics will run from 1:30 to 3:00 pm on Tuesdays and Thursdays with some remote sessions available; court shadowing will usually occur in the morning beginning at nine but will offer some flexibility. This job shadow is designed to familiarize students with the court system and introduce them to a variety of legal careers. See the attached flyer for additional details. Enrollment is capped at 30 students and will be handled on a first-come, first-served basis, so please register as soon as possible- we expect the internship to fill quickly. Students who complete the program will receive a $375 stipend and certificate of participation. Please have students register by scanning the attached QR Code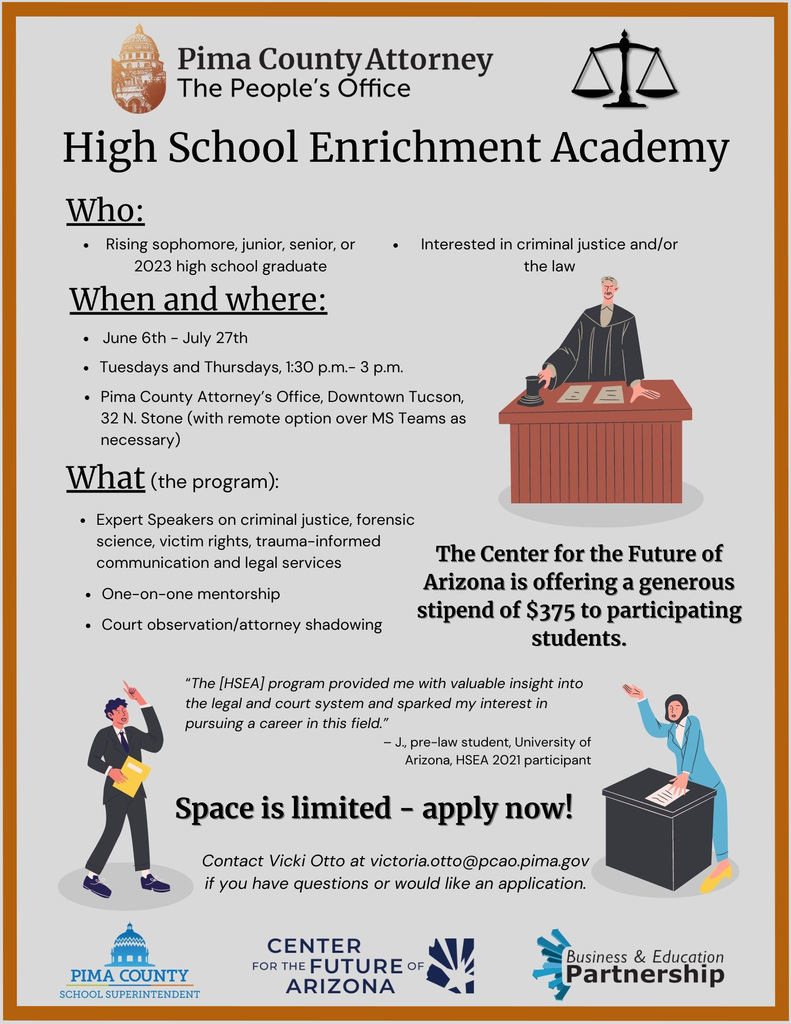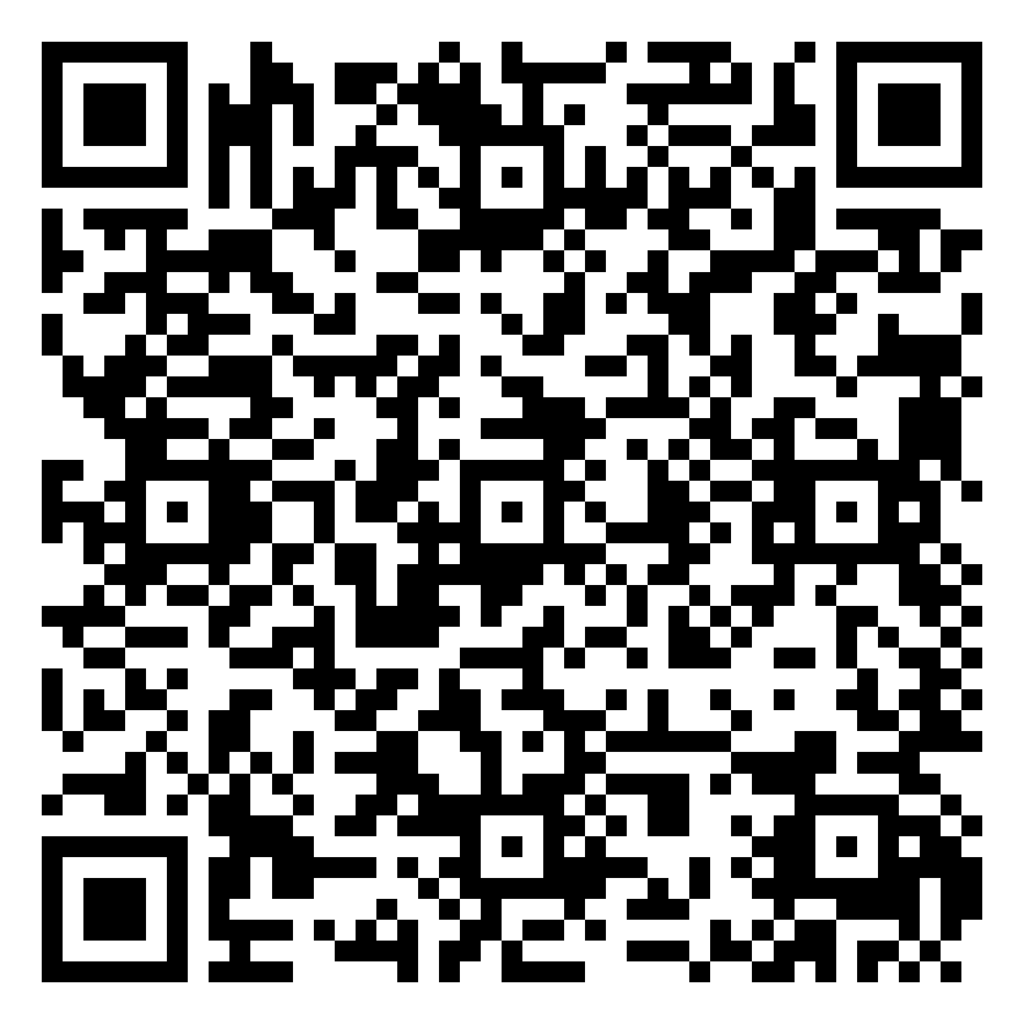 Representative Juan Ciscomani's Congressional office invites any students at Andrada Polytechnic High School to attend the Congressman's Academy Day on April 8th at Cienega High School. As a member of Congress, Rep. Ciscomani has the privilege of nominating a limited number of students to four of the five service academies: U.S. Air Force Academy, U.S. Naval Academy, U.S. Military Academy and the U.S. Merchant Marine Academy. The fifth service academy, the U.S. Coast Guard Academy does not require a congressional nomination for appointment. The Congressman's Academy Day will be an excellent opportunity for students and parents to learn more about the application requirements for U.S. Service Academies. The University of Arizona ROTC programs and the Arizona Air National Guard will be there as well. See attached flyer below.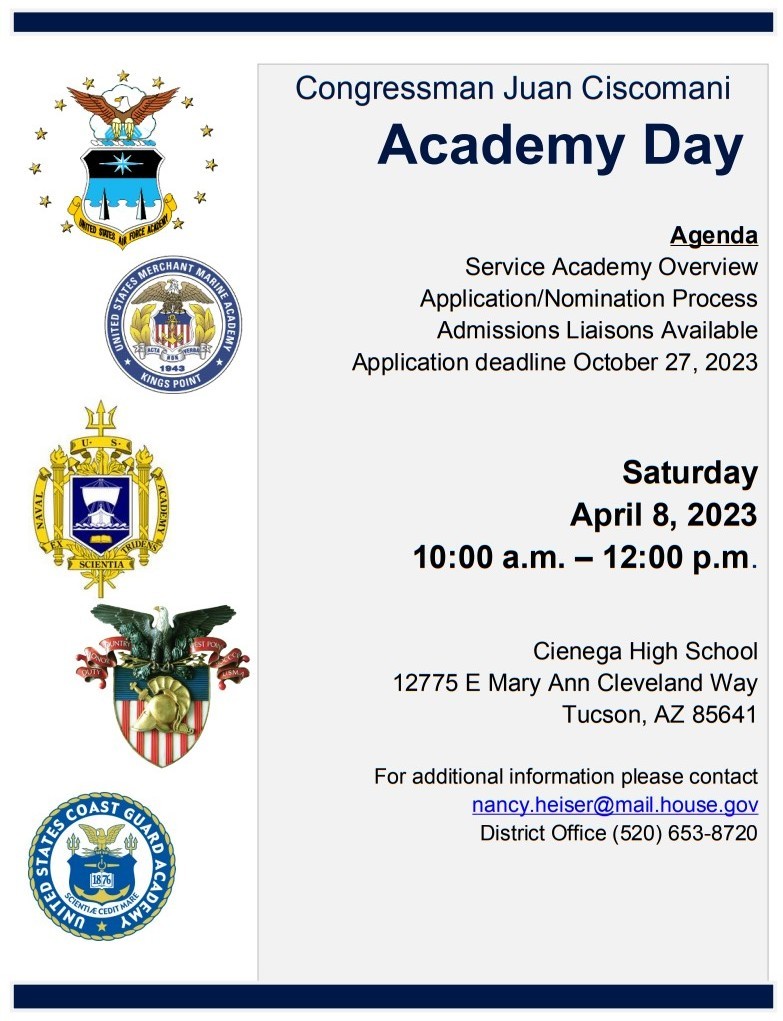 Parent & Community Drug/Alcohol Education Awareness Night (CANCELED)

Incoming Freshman Class of 2027 Registration Night will be next Tuesday, March 28th from 5:30-7:30 pm. See the attached flyer for more info.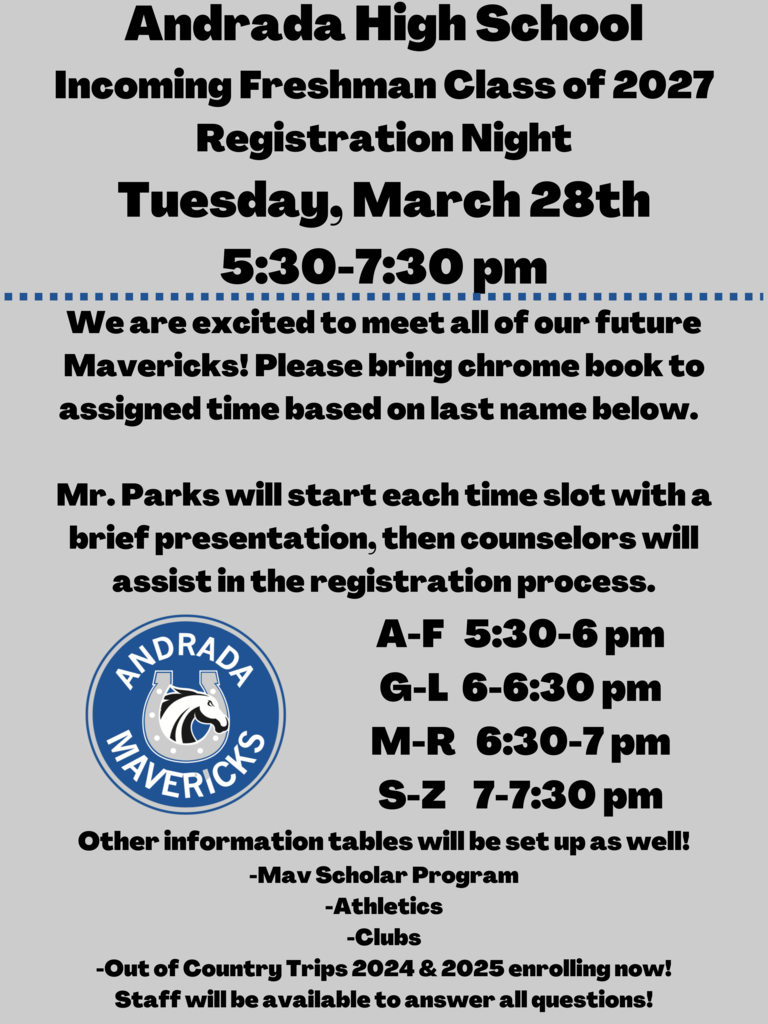 Important Announcement: Postponed event. Parent and Community Education Night at Andrada High School has been postponed. See flyer for info.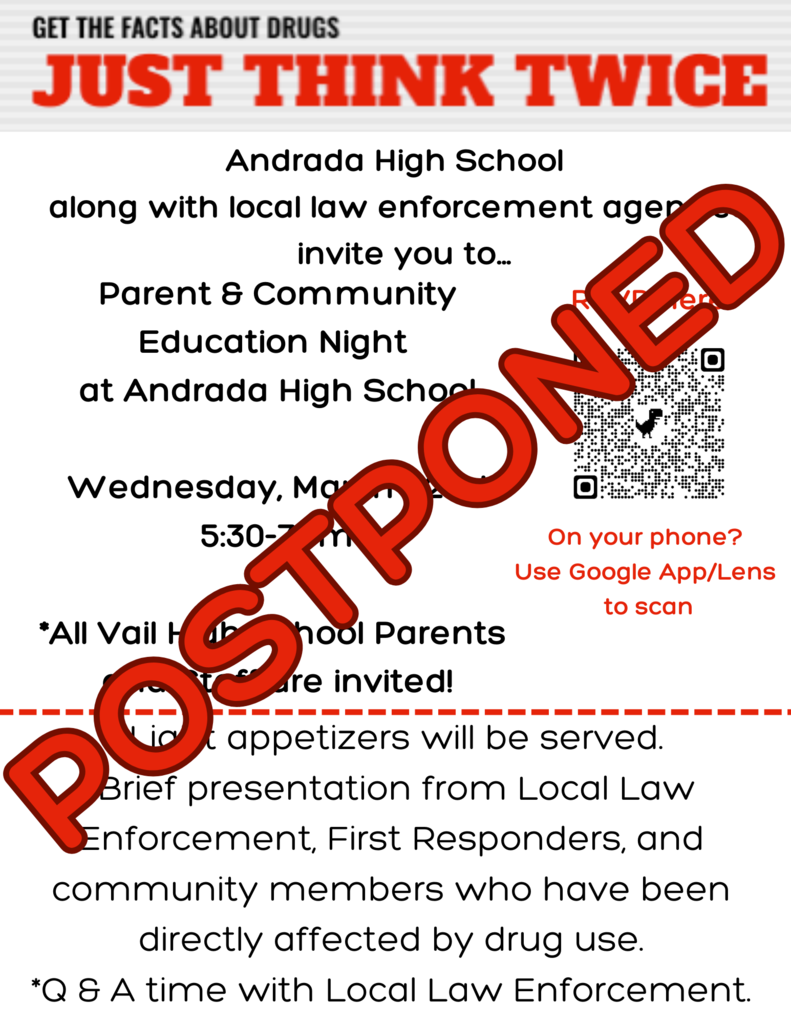 Welcome back Mavericks! Hope everyone had a great Spring Break!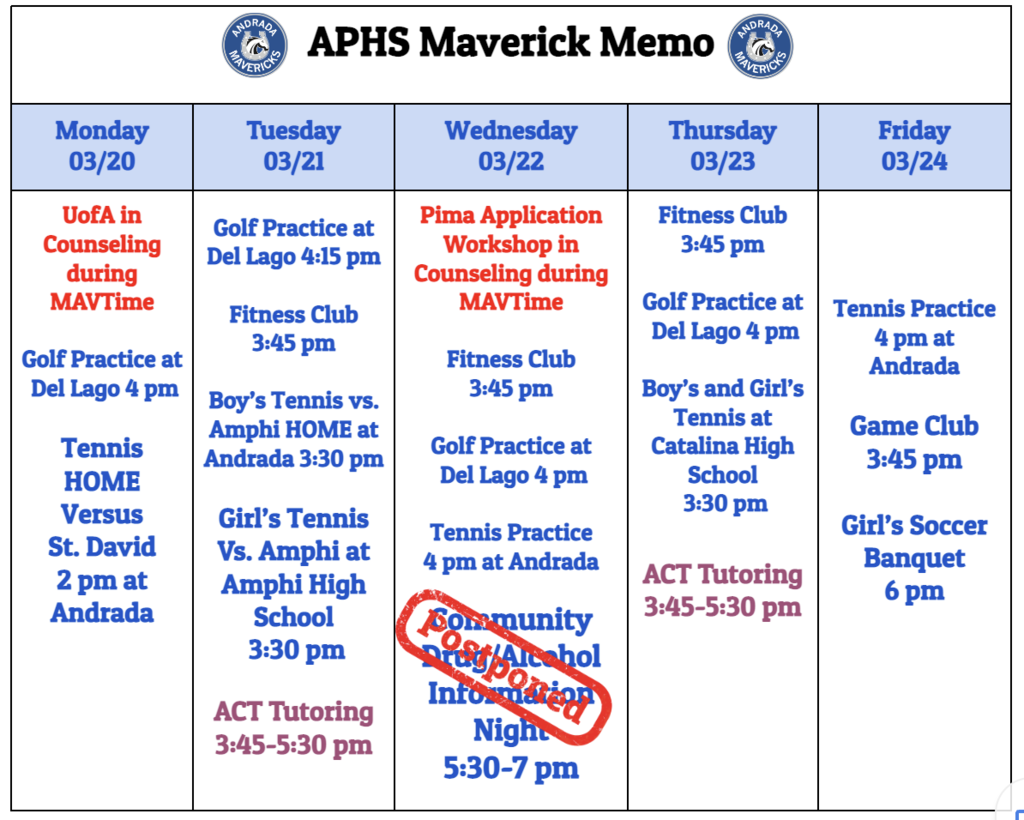 Pathway Olympics Tickets on Sale NOW!

HOSA has two Pizza fundraisers in the next couple weeks...see below for more information!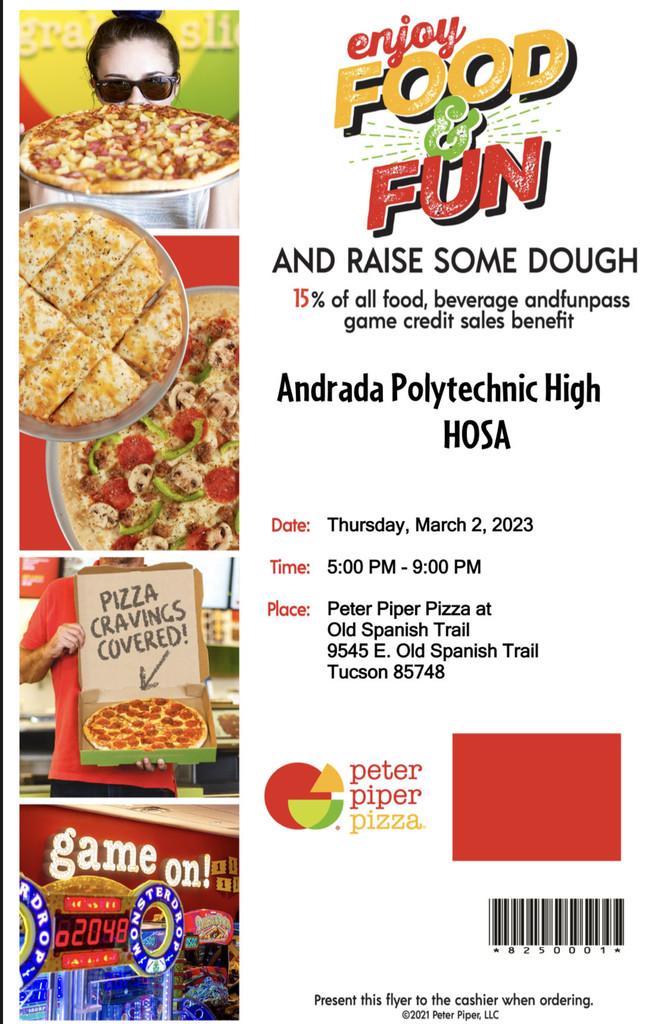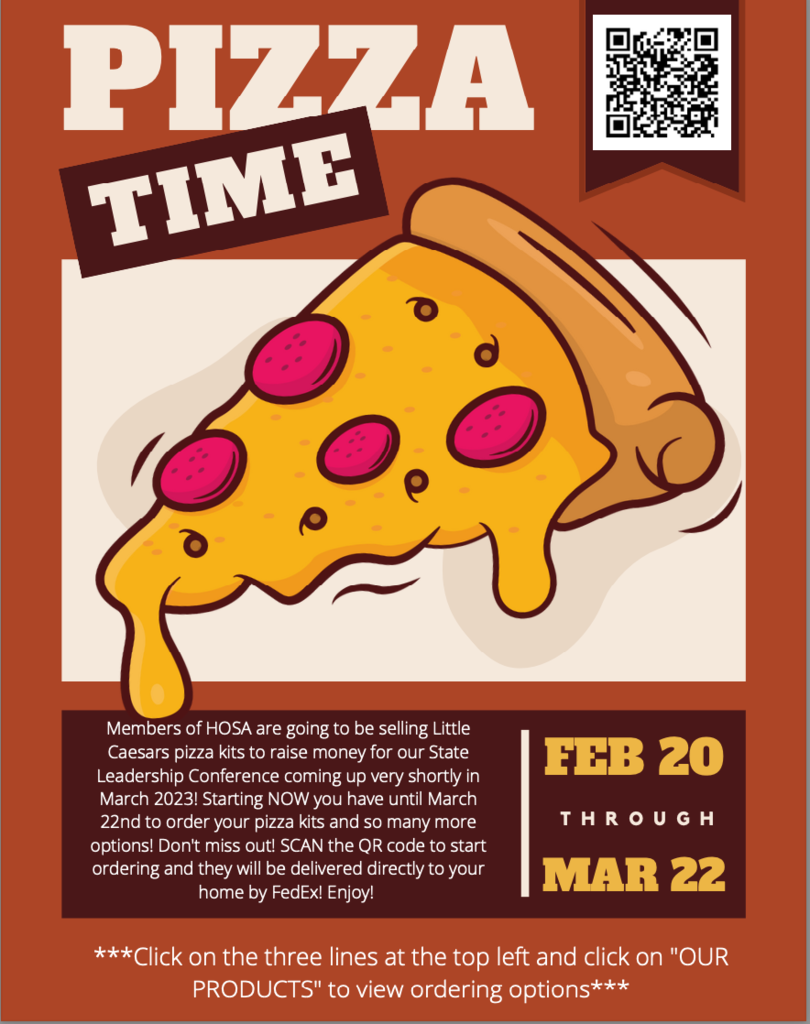 Happy Monday Mavericks! Pathway Olympics and Penny Wars this week at Andrada! Tonight is our PTO Native Grill Wing It Night from 3-9 pm. Make sure to show the flyer, a digital copy on your phone will work!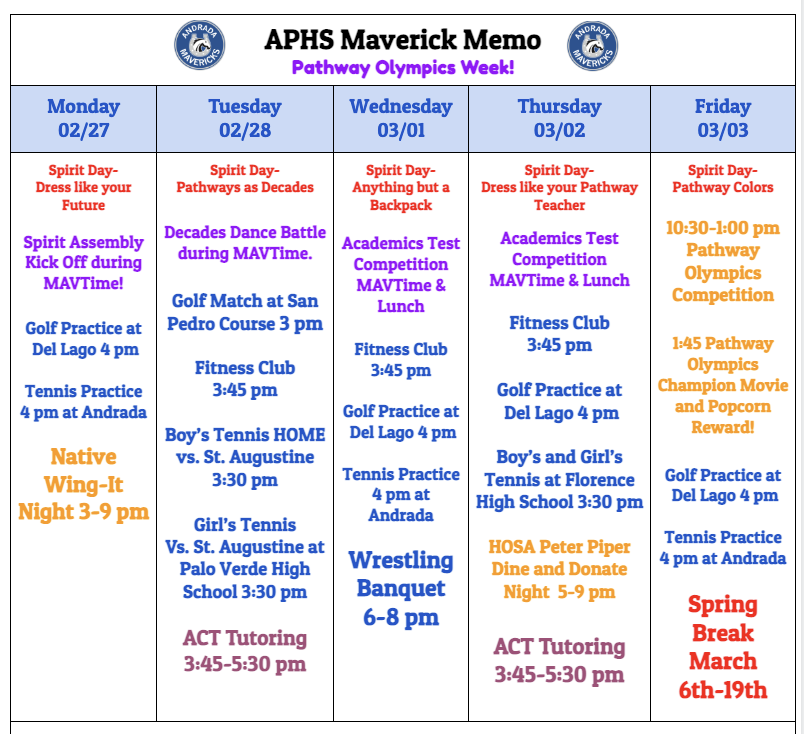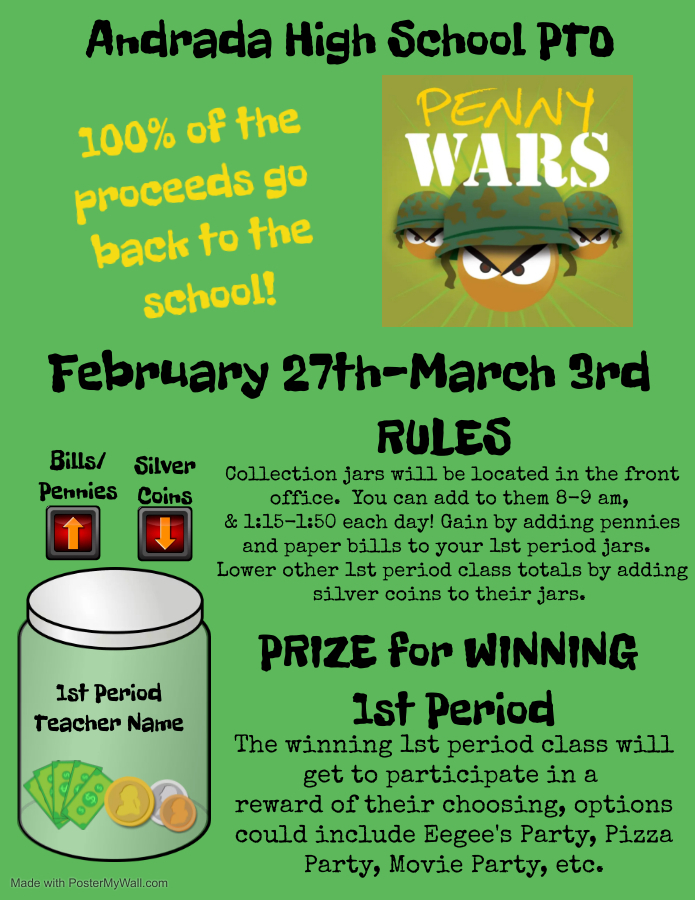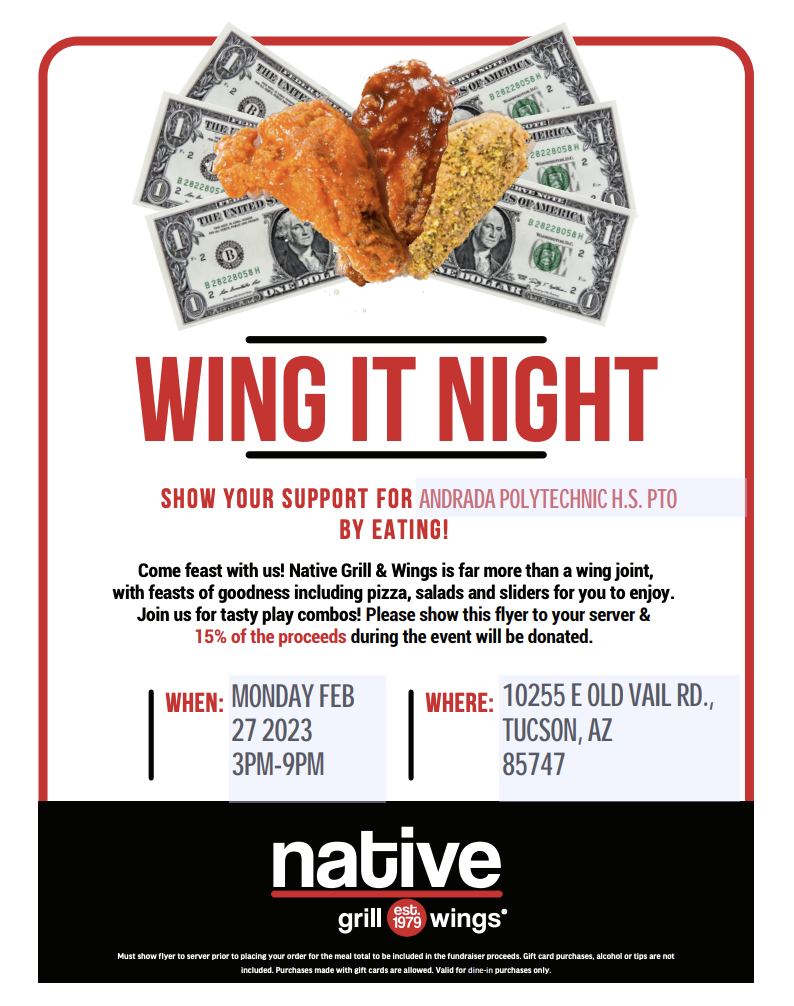 Good Morning Mavericks, Our amazing PTO would like to host a FREE Family Movie Matinee for Andrada students, families, and staff on Saturday, May 13th at Galaxy Theaters. We would show Guardians of the Galaxy Vol. 3. They are trying to figure out if we would need to rent out 1 or 2 theaters that day. Please fill out this google form if you would be interested in attending. This is not a reservation...just an interest form. All students/Andrada families could get up to 4 free tickets, and all Andrada Staff could get up to 2 free tickets. Please fill this out as soon as possible, we will close it on Wednesday. Thanks!
https://forms.gle/giBXdk6yDQEAPbAw9

Fun happenings next week! Check the attached Penny Wars and Pathway Olympic flyers!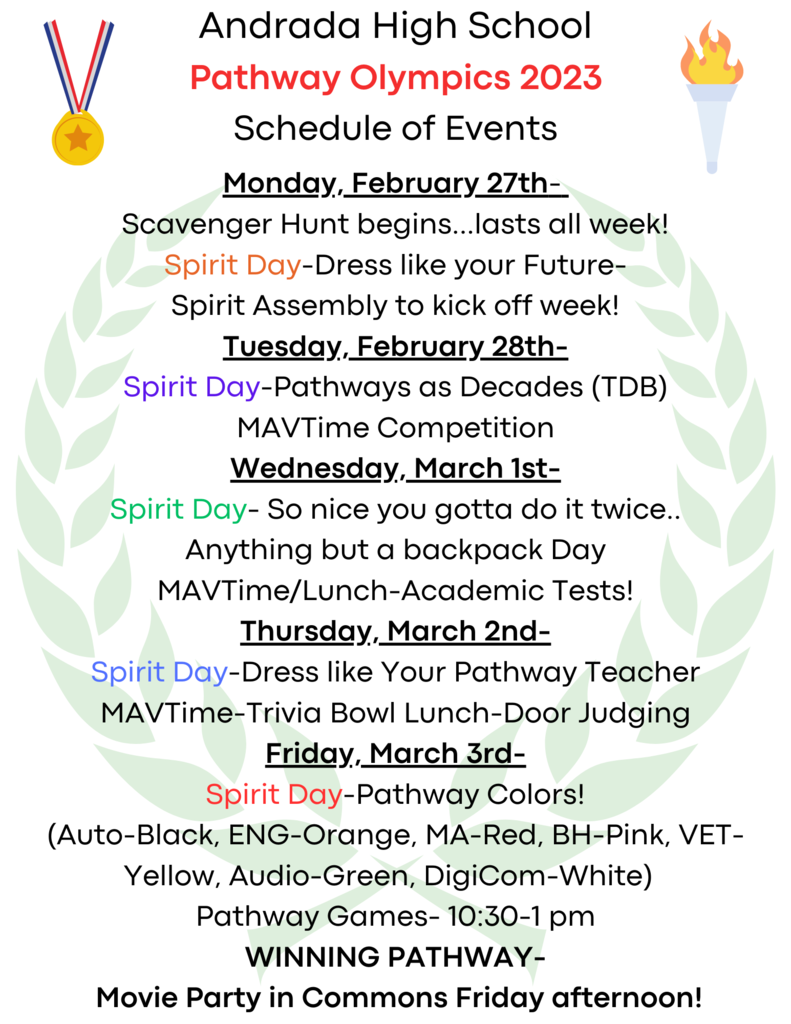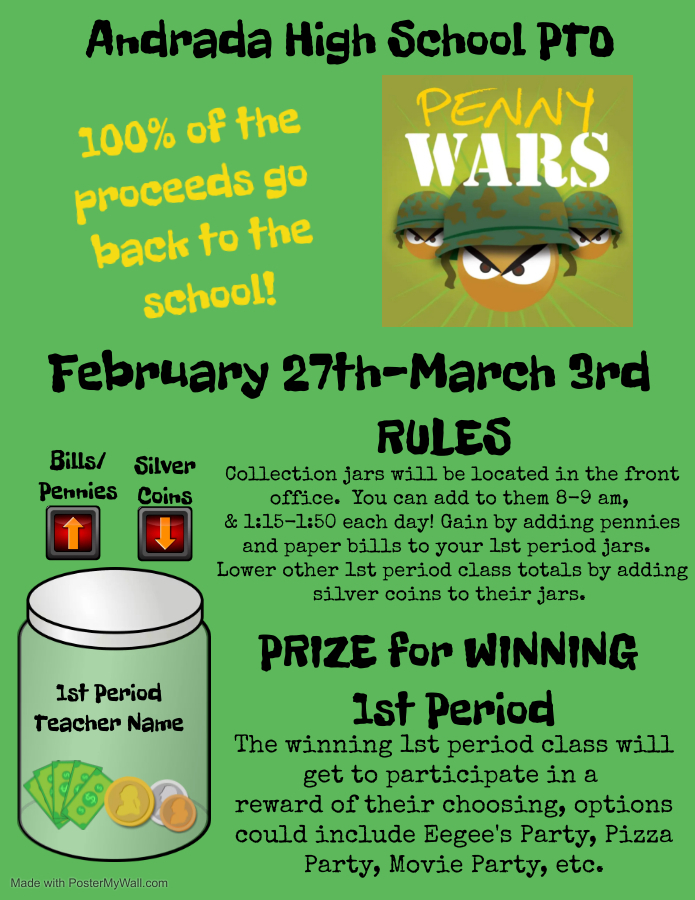 Mavericks! Short but busy week!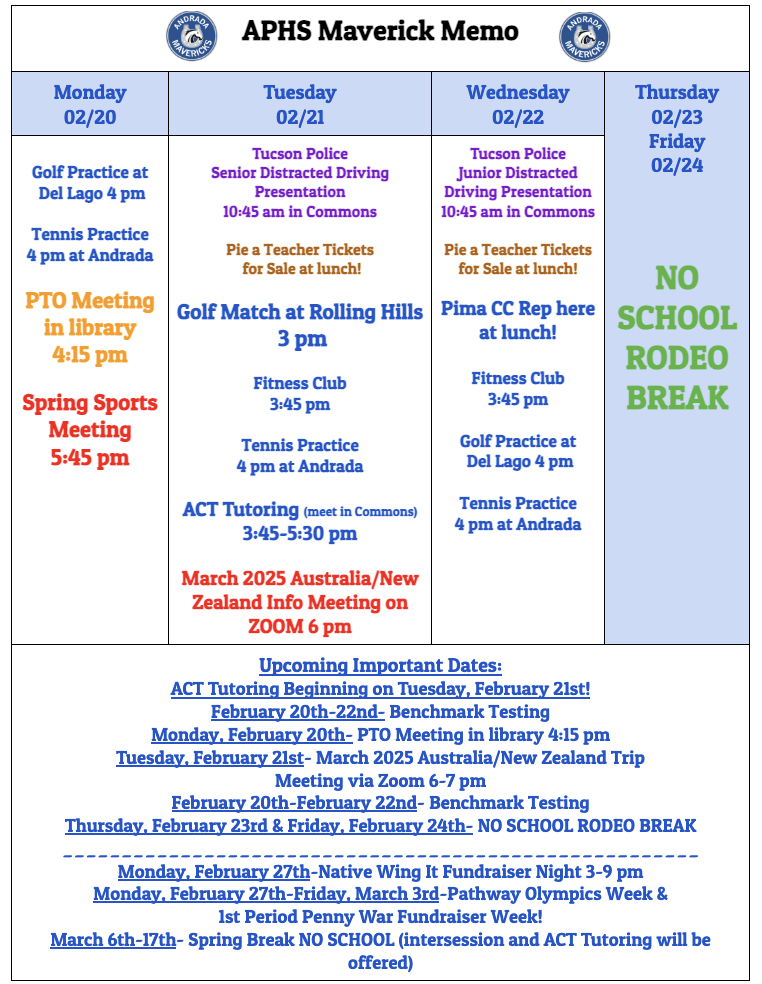 Andrada High School's Dance and Drama Programs have exciting events coming up! Don't miss it! Check it out!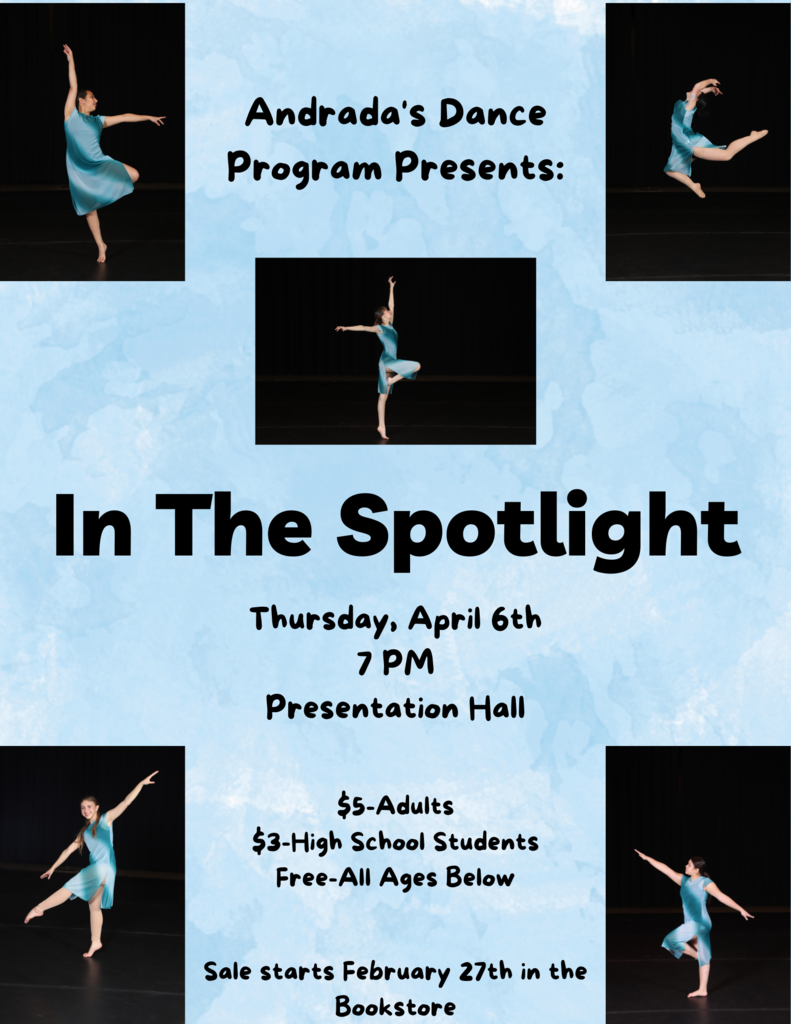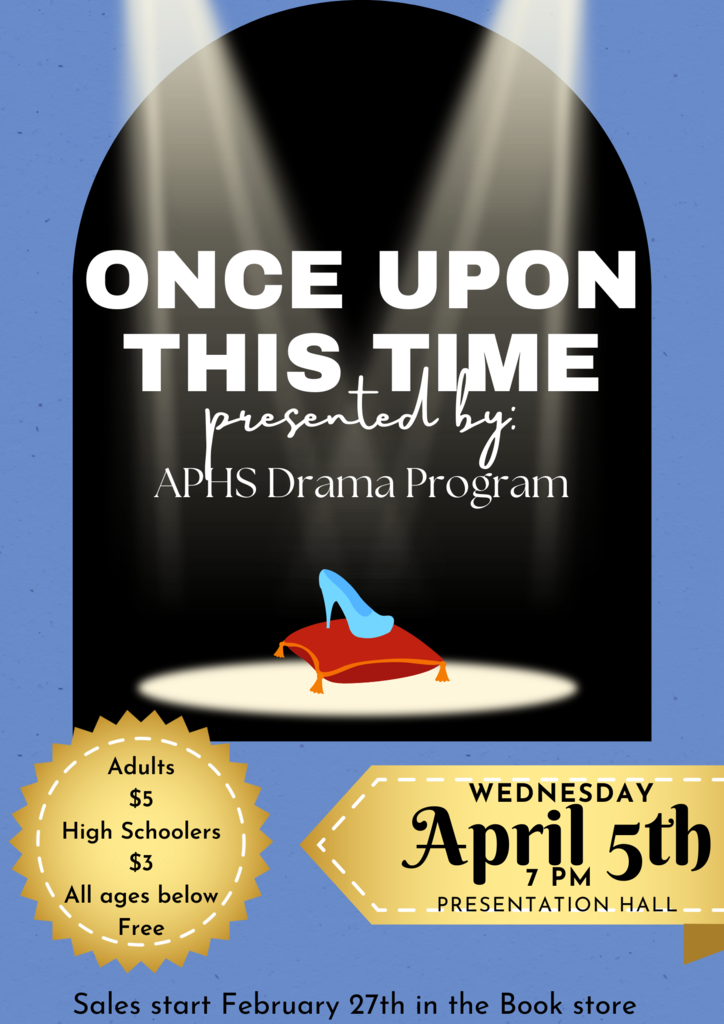 More events coming soon at Andrada! Check out the flyers for info.