To all of our substitute teachers, THANK YOU! Andrada Appreciates you!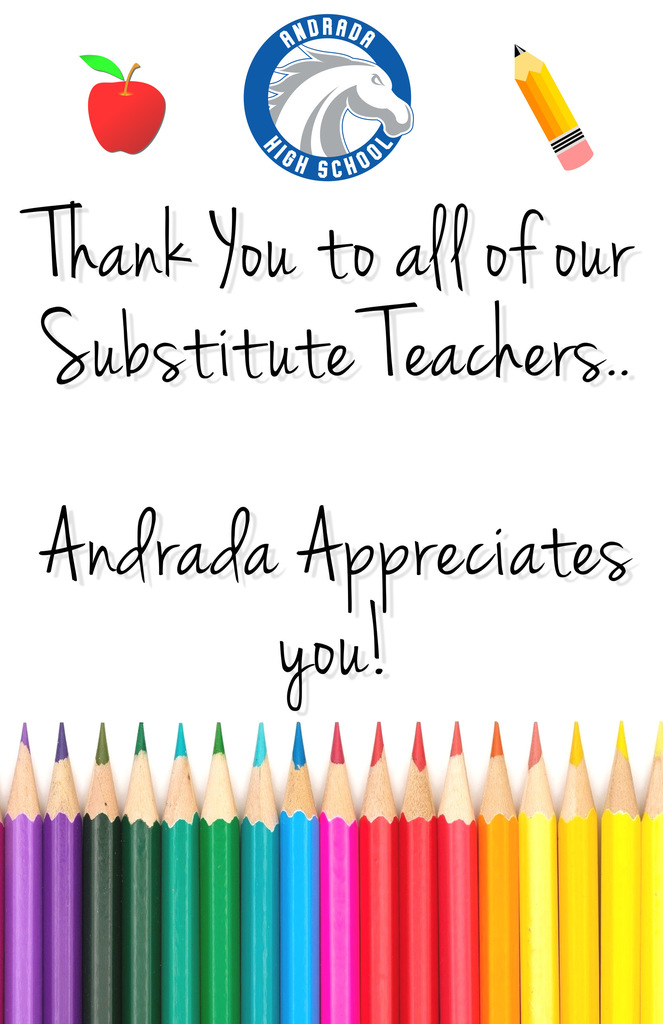 Staff and Student UGLY Sweater Contest. Friday, December 10th at lunch. Please note, sweaters must be school appropriate.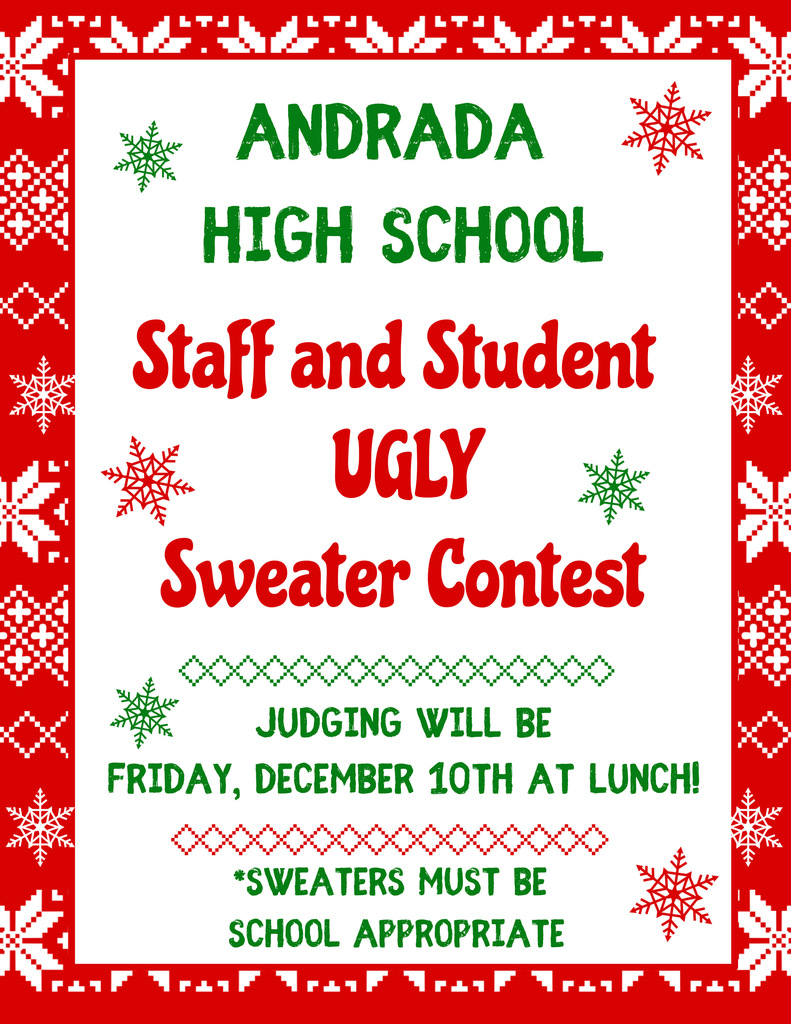 This Monday, November 22nd is Andrada's MOD Pizza Fundraiser! Make sure to mention Andrada. All proceeds go to our Angel Tree Program.


Andrada NHS Senior vs. Staff Flag Football Game! Tuesday, November 23rd, 2nd-4th Period. Don't miss it!

Attention Andrada Students! We need your suggestions on a THEME and a TITLE for our first Literary Magazine issue representing the stories and artwork that you create. See flyer for more details. Go Mavericks!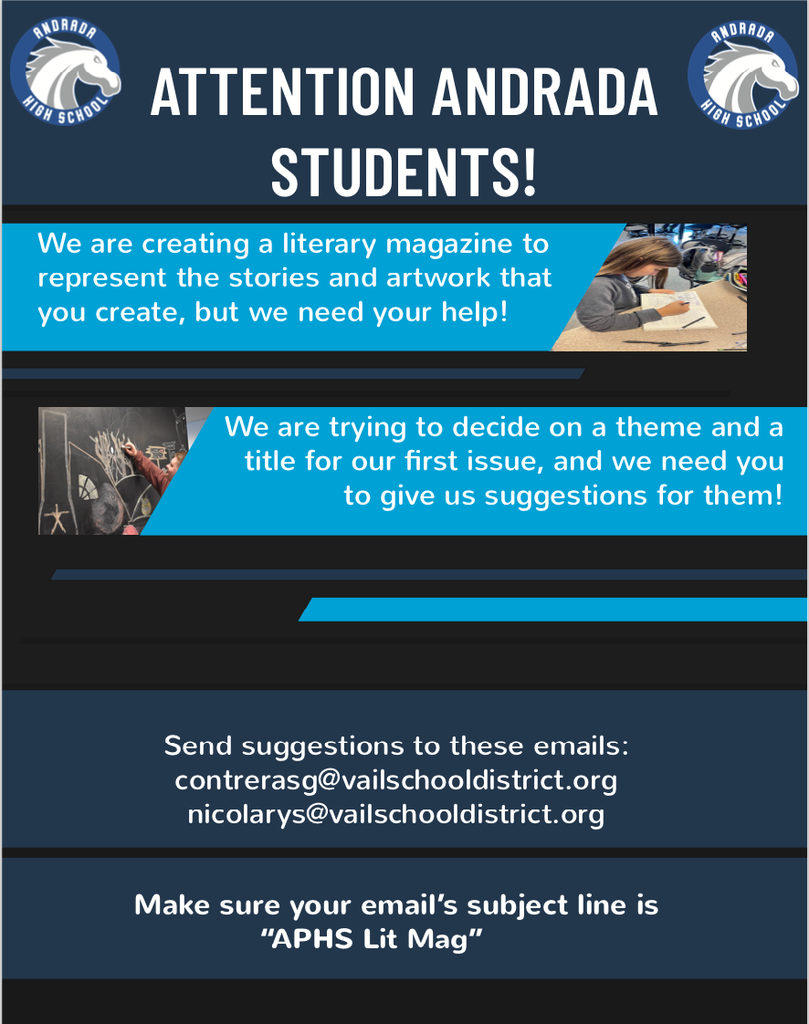 Please join us for an information session about Andrada FAFSA Night, November 18, 2021 at 5:30-7:00 in the School Library. The earlier you file, the more money grant you are likely to receive (up to twice as much!) See flyer for more details.

Andrada Polytechnic High School 1v1 SMASH TOURNAMENT. Saturday, November 13 at 1:00 PM - 4:00 PM. See flyer for more details.

APHS Senior Parking Spot Painting. Friday from 7:40 AM - 1:15 PM See flyer for more details.

No School on Thursday, November 11, 2021. Veterans Day. Honoring all who served.

APHS Fall Movie Night and Game Night. Friday. November 12th at 4:30-6:30 PM. See Flyers for details.

The "How to" graphic on how to download and begin using the new Vail Schools app. Check it out!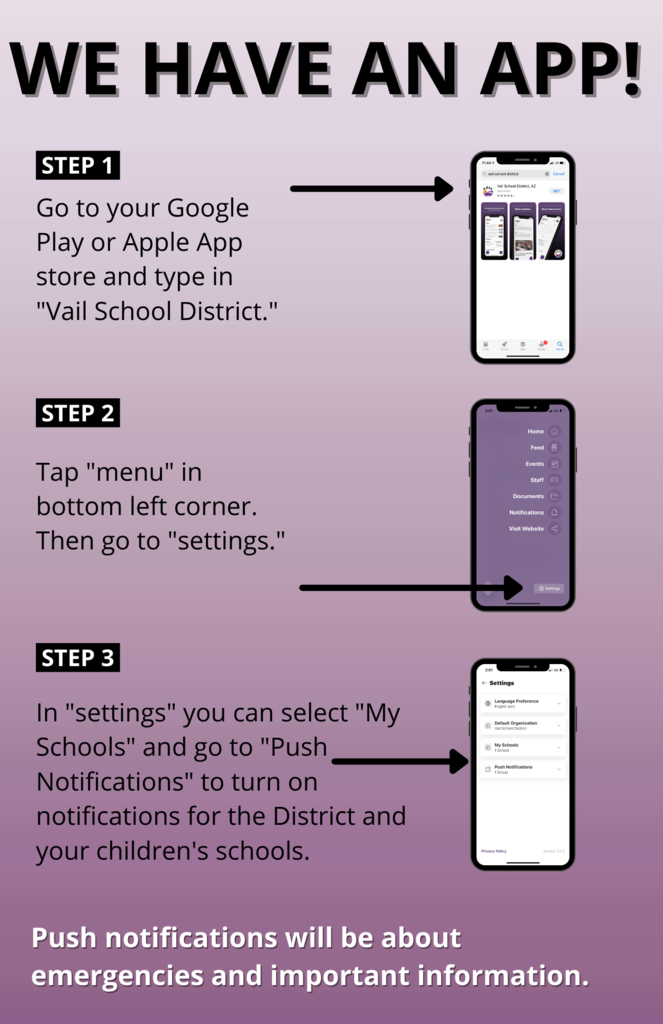 Amy Link - APHS Medical Assisting Program Teacher - UA HS Amazing Teacher of the Year Finalist Way to go Amy!


We have an app!! Turn on push notifications to get alerted about emergencies and important information happening at your kid's school. Go to your Google Play or Apple App Store, type in: Vail School District, download, don't forget to subscribe to notifications for your kid's school and the district.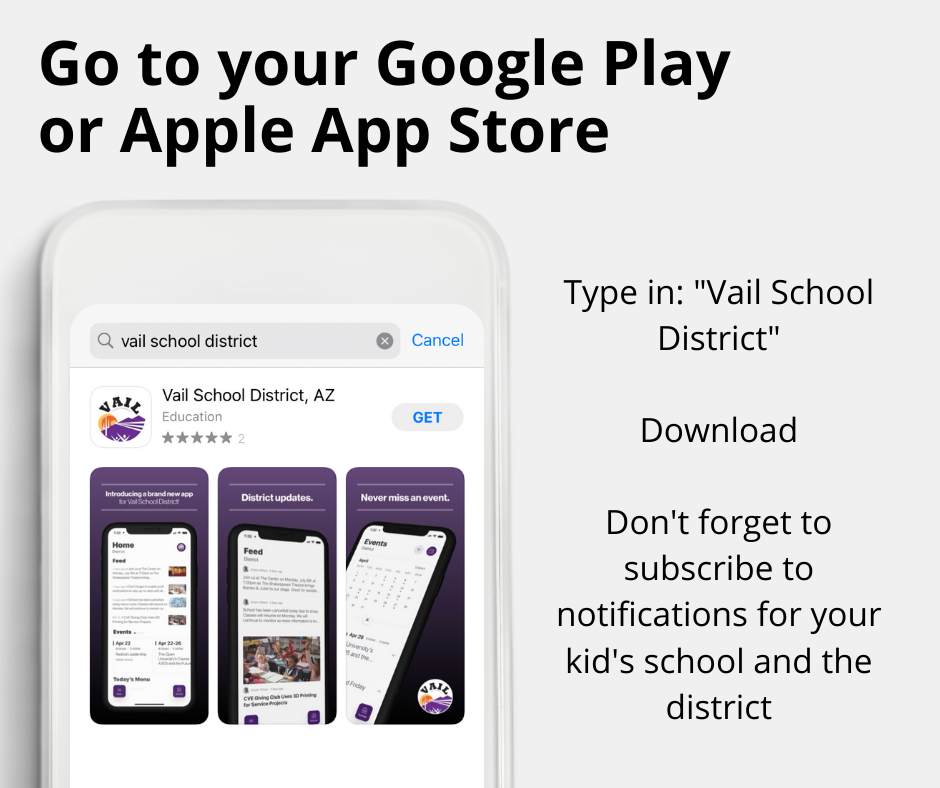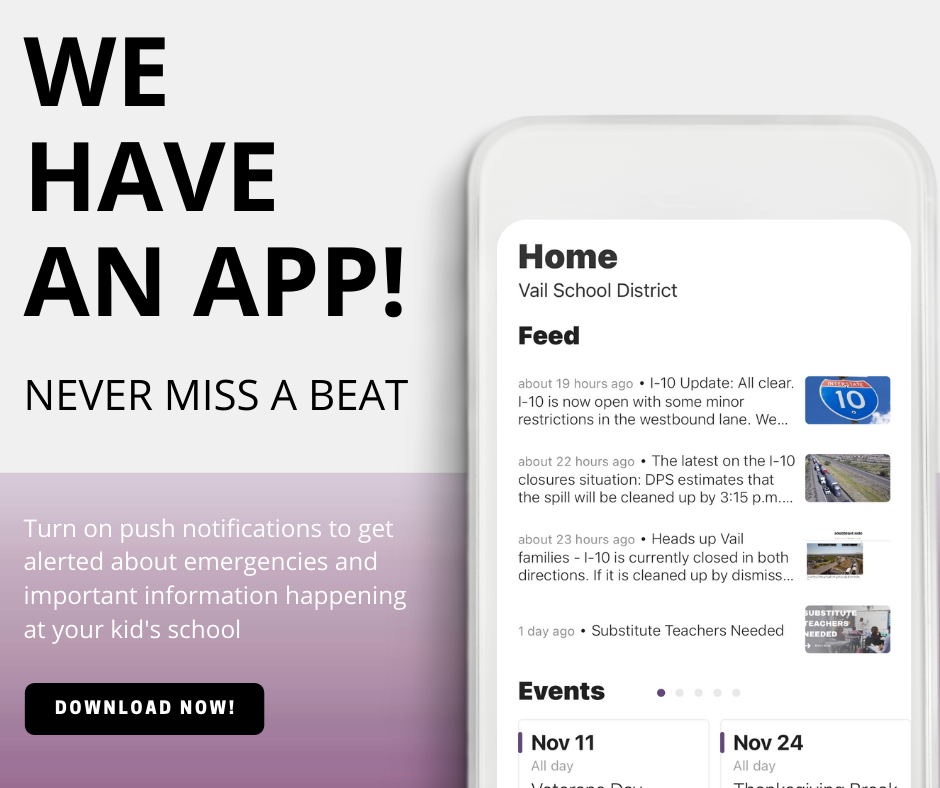 Don't forget to mail in your ballot. To assure your vote is counted, your ballot must be postmarked by October 26. For more information on voting, visit the Pima County Recorder's Website.
Mavericks! Interested in playing Soccer for Andrada? Season starts November 1st! All skill levels welcome.